January may be the official time to make changes, but so often our resolve falls flat.
I prefer to think of the time of year as an opportunity for fresh possibilities.
As the frenzy of the holidays dissipate, I'm eager to try something new.
Here are some of the things on my to-do list for the New Year, all made convenient and easy by the library: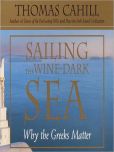 I'm planning to go to Greece this Fall, with only one problem: I don't speak Greek . . . yet. But with the great foreign language collection, I plan to change that (although I've been known to procrastinate, so I may be using the Learn before you Land series' In-Flight Greek.. I'd also like to learn more about Greek history and I plan on listening to Thomas Cahill's Sailing the Wine-dark Sea: Why the Greeks matter to educate myself.
I feel so fortunate to live in a place that offers so much in terms of cultural diversity. Unfortunately, I don't take enough advantage of these offerings. With the library's Cultural Pass, I can go to some of the best art museums in the metroplex — and the country — absolutely free. Use the Dallas Museum of Art pass to check out the Toulouse Lautrec and the Posters of Paris exhibition before it closes at the end of the month!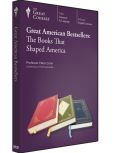 One of my favorite things as a student was constantly learning. With the Lifelong Learning Collection, I can expand my knowledge in diverse fields, such as philosophy, history, literature, and science. Each set includes a book and multiple video lectures led by some of the world's best professors and experts. Some of the most appealing to me include: Great American Bestsellers: the books that shaped America, Medical Myths, Lies, and Half-Truths: what we think we know may be hurting us, and Optimizing Brain Fitness.
I've always been a voracious reader — hence my choice of profession — but I tend to stick to fiction. These next few months, I plan on trying out some nonfiction reads. One of the books I'm most excited to start is Behind the Beautiful Foreversby Katherine Boo. Heralded by everyone from Oprah to The New York Times,
Pulitzer Prize-winner Katherine Boo, a landmark work of narrative nonfiction that tells the dramatic and sometimes heartbreaking story of families striving toward a better life in one of the twenty-first century's great, unequal cities.
Questions on any of these services? Call 817.748.8247 to learn more!