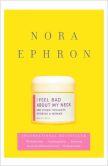 I Feel Bad About my Neck: And Other Thoughts on Being a Woman by Nora Ephron
With her disarming, intimate, completely accessible voice, and dry sense of humor, Nora Ephron shares with us her ups and downs in I Feel Bad About My Neck, a candid, hilarious look at women who are getting older and dealing with the tribulations of maintenance, menopause, empty nests, and life itself.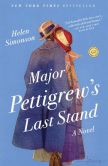 Major Pettigrew's Last Stand by Helen Simonson
In the small village of Edgecombe St. Mary in the English countryside lives Major Ernest Pettigrew (retired), the unlikely hero of Helen Simonson's wondrous debut. Wry, courtly, opinionated, and completely endearing, the Major leads a quiet life valuing the proper things that Englishmen have lived by for generations: honor, duty, decorum, and a properly brewed cup of tea. But then his brother's death sparks an unexpected friendship with Mrs. Jasmina Ali, the Pakistani shopkeeper from the village. Drawn together by their shared love of literature and the loss of their spouses, the Major and Mrs. Ali soon find their friendship blossoming into something more.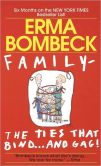 Family: the Ties that Bind and Gag! by Erma Bomeck
A cherished family reunion sets the stage of Erma Bombeck's predictably hilarious recollections of raising a family. Her conclusion: you can't live with them, you can't live without them...or can you...?
Watermelon by Marian Keyes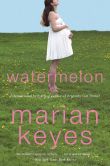 Claire has everything she ever wanted: a husband she adores, a great apartment, a good job. Then, on the day she gives birth to their first baby, James informs her that he's leaving her. Claire is left with a newborn daughter, a broken heart, and a postpartum body that she can hardly bear to look at. She decides to go home to Dublin. And there, sheltered by the love of a quirky family, she gets better. So much so, in fact, that when James slithers back into her life, he's in for a bit of a surprise.