Check out these diverse fiction reads, which all take place in the span of a single day.
The Uninvited Guests by Sadie Jones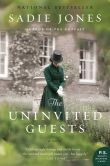 Somewhere in the English countryside, isolated manor house Sterne nears ruin -- most of the servants have left, and patriarch Edward Swift is in Manchester trying to find a solution to the family's financial problems. Meanwhile, his wife, Charlotte, and stepchildren Emerald, Clovis, and Imogene "Smudge" Torrington remain at home to celebrate Emerald's birthday. But the celebrations are interrupted by refugees from a nearby train accident. Not quite the social class with which the Torrington-Swifts socialize, the third-class passengers are relegated to the library. But a sense of menace lingers, for everyone in this novel seems to be hiding a secret...many of which are revealed during an unusual parlor game orchestrated by a malevolent interloper. Set ambiguously sometime in the early 20th century, this novel in which class divides are a distinct theme veers from a comedy of manners to something else entirely.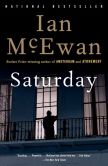 Saturday by Ian McEwan
As successful, happily married neurosurgeon Henry Perowne negotiates his way through the crowds protesting the invasion of Iraq (he's on his way to a squash game), he gets drawn into a confrontation with Baxter, a small-time thug, whom he embarrasses in the course of defusing the situation. That same evening, Baxter visits the Perowne home to exact revenge for what he sees as his public humiliation, resulting in a scene so tense you'll be able to feel it. Though the events of this novel take place during the course of a single Saturday, Henry is a compassionate man who considers the world around him, so discourses on surgery, terrorism, art, and gratitude are all part of this "wise and poignant portrait of the way we live now" (Publishers Weekly).
Seek My Face by John Updike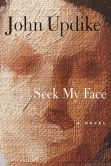 A day-long interview between 79-year-old Hope Chafetz (a well-known painter and, possibly more importantly, muse to two great artists) and a young journalist named Kathryn serves as the medium for author John Updike's treatise on American art following World War II. Hope, who has married three times and raised three children, opens up under Kathryn's probing into personal and professional topics, and her memories span decades (two husbands offer echoes of Jackson Pollack and Andy Warhol). Art historians may be interested in Updike's thoughts on these matters, while other readers will simply be absorbed by his verbal artistry.