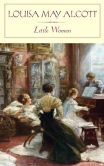 Little Women continues to be one of my favorite books and I think it's perfect for winter reading
- Cynthia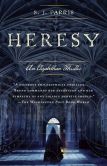 Nothing like a little mayhem and mystery to take you away from the Holiday rush. S.J. Parris has written HERESY, the first book in a series. These stories bring the 16th Century to life. Giordano Bruno is a monk, poet, scientist and magician on the run from the Roman Inquisition. He is recruited by Queen Elizabeth I to solve a crime in Oxford. (The story continues with PROPHECY and SACRILEGE, with her 4th book TREACHERY to be published in May!) . A definite page turned for historical fiction fans…and it is in a cold English winter!
- Nicola

Silver Packages: An Appalachian Christmas Story by Cynthia Rylant tells the story of a train that comes every December to bring gifts to the children of a very impoverished Appalacian village and of one of the children who returns to the community as a grown up.
- Maria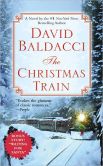 How about The Christmas Train by David Baldacci?
-Jean Malone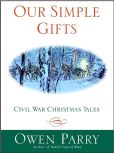 Our Simple Gifts: Civil War Christmas Tales by Owen Parry. And for kids, The Trees of the Dancing Goats by Patricia Polacco (A Christmas-Hanukkah story.) & The Tree of Cranes by Allan Say
- Julia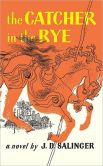 I love rereading The Catcher in the Rye this time of year, so I can join Holden Caulfield as he wanders around Manhattan during Christmastime. With Holden, I enjoy the beautiful and snowy New York landmarks: Rockefeller Center, Central Park, and Grand Central Station. Together we contemplate the pain and beauty of being human, along with the eternal question of where those ducks go in the wintertime.
- Jen