Are you looking for a good read to enjoy through the holiday break? Here are some books that may have slipped under your radar, but are worth more than just a look. Check 'em out!
For Adults:
The Unlikely Pilgrimage of Harold Fry

by Rachel Joyce
Harold Fry is convinced that he must deliver a letter to an old love in order to save her. Meeting various characters along the way and reminiscing about the events of his past and people he has known, he tries to find peace and acceptance. Joyce's debut novel is a gentle and genteel charmer, brimming with British quirkiness yet quietly haunting in its poignant and wise examination of love and devotion.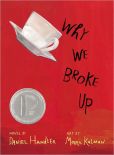 For Teens:
Why We Broke Up
by Daniel Handler
Sixteen-year-old Min Green writes a letter to Ed Slaterton in which she breaks up with him and documents their relationship with items in an accompanying box. From bottle caps to a cookbook, the items foretell the end. Handler, known mostly to the younger set as "Mr. Snicket, offers a heartbreaking, bittersweet, and compelling romance with a unique angle and flare.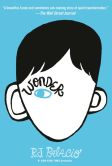 For Kids:
Ten-year-old Auggie Pullman, who was born with extreme facial abnormalities and was not expected to survive, goes from being home-schooled to entering fifth grade at a private middle school in Manhattan. He endures the taunting and fear of his classmates as he struggles to be seen as just another student. Few first novels pack more of a punch: it's a rare story with the power to open eyes—and hearts—to what it's like to be singled out for a difference you can't control, when all you want is to be just another face in the crowd.