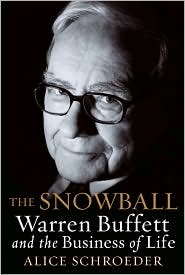 Published: October 24, 2008


__________
FICTION HARDCOVER

THE BRASS VERDICT, by Michael Connelly. (Little, Brown, $26.) Harry Bosch and Mickey Haller (the Lincoln lawyer) team up to find a killer.
Call #: F CON

THE LUCKY ONE, by Nicholas Sparks. (Grand Central, $24.99.) A marine returning home sets out to find the woman whose photo he found in Iraq.
Call #: F SPA

THE STORY OF EDGAR SAWTELLE, by David Wroblewski. (Ecco, $25.95.) A mute takes refuge with three dogs in the Wisconsin woods after his father's death.
Call #: F WRO

A LION AMONG MEN, by Gregory Maguire. (Morrow, $26.95.) A looming civil war in Oz, seen through the eyes of the Cowardly Lion; the sequel to "Wicked" and "Son of a Witch."
Call #: F MAG

A MOST WANTED MAN, by John le Carré. (Scribner, $28.) Intelligence agencies involved in the war on terror converge in Hamburg when a young Muslim man with mysterious connections shows up.

ONE FIFTH AVENUE, by Candace Bushnell. (Hyperion, $25.95.) The worlds of gossip, theater and hedge funds have one address in common.
Call #: F BUS

HEAT LIGHTNING, by John Sandford. (Putnam, $26.95.) Virgil Flowers investigates murder cases linked by a lemon in the mouth of each victim.
Call #: F SAN

THE PIRATE KING, by R. A. Salvatore. (Wizards of the Coast, $27.95.) In Book 2 of the Transitions fantasy series, Drizzt returns to Luskan, a city dominated by dangerous pirates.

A WALLFLOWER CHRISTMAS, by Lisa Kleypas. (St. Martin's, $16.95.) Matchmaking in Victorian London.

THE OTHER QUEEN, by Philippa Gregory. (, $25.95.) The story of Mary, Queen of Scots, in captivity under Queen Elizabeth.
Call #: F GRE

THE HOST, by Stephenie Meyer. (Little, Brown, $25.99.) Aliens have taken control of the minds and bodies of most humans, but one woman won't surrender.
Call #: F MEY

THE FIRE, by Katherine Neville. (Ballantine, $26.) The most powerful piece of Charlemagne''s chess service has reappeared, restarting the Game; a sequel to "The Eight."

THE GIRL WITH THE DRAGON TATTOO, by Stieg Larsson. (Knopf, $24.95.) A hacker and a journalist help a wealthy octogenarian investigate his niece's disappearance 40 years ago; the first part of a trilogy by the late Swedish journalist.
Call #: F LAR

A CEDAR COVE CHRISTMAS, by Debbie Macomber. (Mira, $16.95.) A pregnant woman shows up in Cedar Cove on Christmas Eve and goes into labor in a room above a stable.

THE GIVEN DAY, by Dennis Lehane. (William Morrow, $27.95.) A policman, a fugitive and their families persevere in the turbulence of Boston at the end of World War I.


__________
NONFICTION HARDCOVER

THE SNOWBALL, by Alice Schroeder. (Bantam, $35.) The life of Warren Buffett.
Call #: BIO BUF

A BOLD FRESH PIECE OF HUMANITY, by Bill O'Reilly. (Broadway, $26.) The Fox News commentator on his upbringing and career.
Call #: BIO ORE

DEWEY, by Vicki Myron with Bret Witter. (Grand Central, $19.99.) The kitten left freezing in the returned-book slot of an Iowa public library, and his rise to fame.

HERE'S THE STORY, by Maureen McCormick. (Morrow, $25.95.) The life of the actress who played Marcia Brady.

MULTIPLE BLESSINGS, by Jon Gosselin, Kate Gosselin and Beth Carson. (Zondervan, $19.) A couple with twins has sextuplets.

HOT, FLAT, AND CROWDED, by Thomas L. Friedman. (Farrar, Straus & Giroux, $27.95.) How a green revolution can renew America, by the New York Times columnist.
Call #: 363.7 FRI

LETTER TO MY DAUGHTER, by Maya Angelou. (Random House, $25.) Reminiscences, appreciations and poems from the author of "I Know Why the Caged Bird Sings."
Call #: BIO ANG

THE WORDY SHIPMATES, by Sarah Vowell. (Riverhead, $25.95.) A contributing editor for public radio's "This American Life" takes a fresh look at the Puritans and their journey to America.

TED, WHITE, AND BLUE, by Ted Nugent. (Regnery, $27.95.) A manifesto by the rock star, gun advocate and host of an Outdoor Channel hunting show celebrates "what so many Americans embrace as abundant truth, common sense and inescapable logic."

PIECES OF MY HEART, by Robert J. Wagner with Scott Eyman. (William Morrow, 25.95.) The movie star offers a memoir of his life, his marriages and his work.

THE WAR WITHIN, by Bob Woodward. (Simon & Schuster, $32.) White House debates over the Iraq war, 2006-8.

KILL BIN LADEN, by Dalton Fury. (St. Martin's, $25.95.) The siege of Tora Bora by the elite counterterrorist unit Delta Force, by the senior ranking military officer at the battle.

THE LIMITS OF POWER, by Andrew Bacevich. (Metropolitan/Holt, $24.) A retired Army colonel argues that Americans themselves are responsible for the country's woes.
Call #: 320.973 BAC

THE SHADOW FACTORY, by James Bamford. (Doubleday, $27.95.) The transformation of the National Security Agency since 9/11, from the author of "The Puzzle Palace."

TRIED BY WAR, by James M. McPherson. (Penguin Press, $35.) Abraham Lincoln as commander in chief, from the author of "Battle Cry of Freedom."


__________
ADVICE, HOW-TO, AND
MICELLANEOUS HARDCOVER

THE LAST LECTURE, by Randy Pausch with Jeffrey Zaslow. (Hyperion, $21.95.) Thoughts on "seizing every moment" from Pausch, a Carnegie Mellon professor who died of pancreatic cancer at age 47.
Call #: 004.092 PAU

LOVE YOUR LIFE, by Victoria Osteen. (Free Press, $25.) Osteen, co-pastor of the Lakewood megachurch, on using God's teachings to find balance in one's life.

THE SECRET, by Rhonda Byrne. (Atria/Beyond Words, $23.95.) The law of attraction as the key to getting what you want.
Call #: 158.01 BYR

GUINNESS WORLD RECORDS 2009, edited by Craig Glenday. (Guinness, $28.95.) Tallest, fastest, youngest, most.

GIADA'S KITCHEN, by Giada De Laurentiis. (, $32.50.) A collection of 100 Italian recipes with a California twist.